Green Root Tea Welcomes You!
Welcome to the Green Root Tea Blog.  We love to research new topics and provide history on all the different aspects of the Tea drinking community.  
Within the coming weeks we will be introducing our new specialty tea blends that will include, but will not be limited to: Organic Calming Chamomile Tea, Organic Immunity Herbal Tea, Organic Matcha Green Powdered Tea, and Organic Red Rooibos Tea. We will continue to invest time in researching which teas interest You, our readers, the most and will work to create new and interesting organic blends to satisfy your cravings!  We always source organically and continue to utilize any Fair Trade practices and tea farms when possible. 
Currently we only offer tea in the loose leaf  format although we will be looking introduce individual tea bag products as we see  demand for it in the future. We also offer a subscription based service so that you can  automatically order and receive your favorite  teas without doing anything. All you have to do is hit the 'Subscribe & Save' button when  ordering and you will receive 10% off all subscription orders.
Please reach out to us with any tea suggestions or questions and we will get back to you very quickly.  One thing that differentiates us from other tea brands is our ability to provide quick and efficient customer service on a daily basis. Email us at Support@GreenRootTea.com
Our Green Root Tea Journal has recently been recognized by Feedspot as one of the Top 100 Tea Blogs on the web! Stay tuned as we continue to update our blog!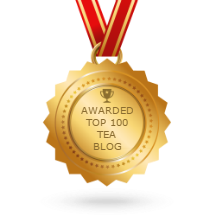 Thanks for reading and drinking tea!
Will, Founder of Green Root Tea
---
Leave a comment
Comments will be approved before showing up.